Why Should You Buy a Used Subaru near Rio Rancho NM?
Does your family like to take road trips or go on weekend getaways? Do you need the ability to haul cargo or lots of people? What about a daily commuter that delivers more than the average auto? Are you searching for a great SUV or sedan at a good price to meet any of these needs, but find yourself recoiling from the costs of brand-new vehicles? If these sound like you, then come on over to Fiesta Subaru where we have a fantastic selection of used Subaru near Rio Rancho NM and other brands in our used inventory.
Our Quality Used Vehicles are Priced Right!
We can boast that our used SUVs, crossovers, and cars are quality vehicles because we put them to the test before we put them on the lot. We ensure that they look and perform like they're supposed to so there are no surprises after your purchase. Any replacements or repairs needed are done using only high quality OEM parts made specifically for that vehicle. Our selection of used autos has all the features and extras that you've come to expect from Subaru, so even though these cars and crossovers may have some miles on them already, you aren't sacrificing anything for the excellent price you'll get. And just think about how much less expensive your insurance premium will be on a used Subaru compared to a brand-new one!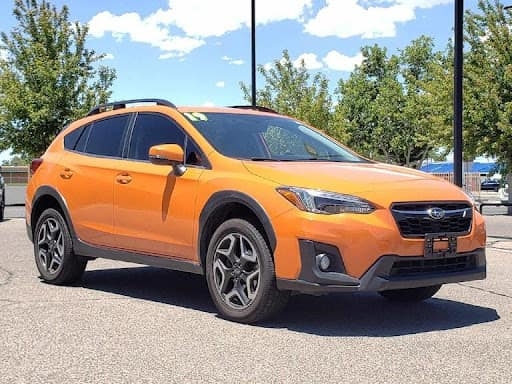 Find the Right Used Subaru near Rio Rancho NM for You
At Fiesta Subaru, we give you access to a long list of impressive options so when you shop with us, you'll be able to find something you love! We're eager to show you the finer points of all our used Subarus, from the iconic Outback to the fuel-sipping Impreza. If you're ready to adventure off the beaten path but don't want something too big and bulky, the Outback may be for you. With a wide opening liftgate and over 32 cubic feet of cargo space, you can fit camping gear, sports equipment, or a pet crate or two. If there's more to haul, standard roof rails make it easy. The Outback also has a maximum towing capacity of 3500 lbs, which is enough to pull pop-up campers, teardrop trailers and small travel trailers. Maybe you'd like a bigger SUV for your growing family. The Subaru Ascent is a moderately new addition to the lineup, having debuted for the 2019 model year. It's the largest vehicle the company has ever made, with three rows and room for up to eight passengers. It also offers up lots of cargo space and an unbelievable 19 cupholders! You can get a used Ascent for a lot less than a brand-new one, and still have a fairly new SUV.
Buying Used is a Smart Decision
When it comes to buying a used Subaru near Rio Rancho NM, we encourage you to check out the incredible offerings on our lot. Buying used will save money, allowing you to take more trips in the future. Another perk of buying used is getting behind the wheel of a higher trim model, which may exceed your budget as a brand-new vehicle. Taxes and registration fees are significantly less for used vehicles as well. No matter which model you prefer, at Fiesta Subaru we'll do our best to get you in the used model of your dreams. Make your way to 8100 Lomas Blvd in Albuquerque, New Mexico and find yours today!