Join A Winning Team At Fiesta Subaru
At Fiesta Subaru, we offer an amazing job culture and work environment. Fiesta Auto Group supports our communities and provides opportunities for our staff to be involved in our outreach campaigns. We provide snacks, coffee, and bottled water, not just to our customers, but also to our employees to keep them energized throughout the workday. We offer competitive pay and opportunities for growth company-wide. We love to recognize our employees' hard work and dedication. We are so grateful to have such amazing staff and would love for you to be a part of the team!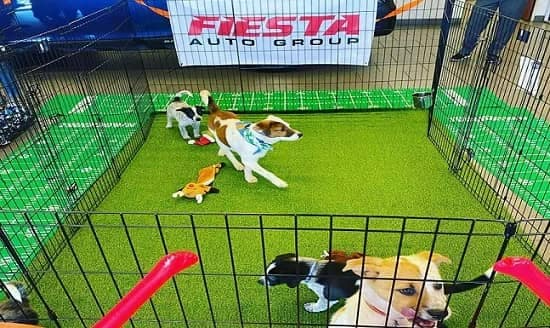 Service Receptionist
Fiesta Subaru of Albuquerque is looking for an individual with excellent customer service skills and a winning attitude to join our impressive team in the important and supportive role of Service Receptionist.
Responsibilities:
Greet all customers with friendly, professional, and enthusiastic energy
Answer incoming calls while providing excellent customer service and direct customer to the proper department as needed.
Conduct customer follow-ups in a timely manner
Handle customer complaints diplomatically and refer complaints to the appropriate individual for resolution
Operate multi-line telephone system
Scan paperwork into web based storage systems
Familiarize yourself with department personnel, structures, and internal procedures for assisting customers efficiently
Perform additional clerical duties as needed, such as filing
Qualifications:
Previous automotive office/reception experience preferred
Ability to operate multi-line phone system, scanner, fax, etc.
Knowledge of Microsoft Office suite is a plus
Basic math skills
Punctual
Strong attention to detail
Excellent interpersonal communication and customer service skills
Professional, well-groomed appearance
Available to work flexible hours on weeknights & weekends
Clean driving record and valid driver's license
Willing to submit to pre-employment drug screening and background check
Tire And Lube Technician
Fiesta Subaru is looking for a talented individual to join our impressive Service Team as a Tire and Lube Technician.
Responsibilities:
Check and communicate oil level to teammates
Ensure tire pressure for proper inflation
Inspect and refill fluid levels as necessary
Complete vehicle inspection
Install a new oil drain plug and a new oil filter
Clean and lubricate fittings as needed
Providing excellent customer service keeping in mind that our customer's perspective comes first
Qualifications:
6 months lube tech experience in a professional work setting or completed Automotive Technology AS degree or certificate.
Ability to follow processes to ensure quality and safety
Manual dexterity, good judgment, and ability to operate machinery safely
Communication skills - communicates effectively with others.
Time management
Clean driving record and valid driver's license.
Willing to submit to a pre-employment background check & drug screen.