​​​​​​​The Lineup of 2023 Subaru cars in Albuquerque NM Offers Big Selections
While car vehicle shoppers navigate shortages and limitations throughout every aspect of life, the selection of 2023 Subaru cars in Albuquerque NM breathes fresh air back into automobile buying ease. While many dealerships offer a restrictive supply of options, Fiesta Subaru brings variety. No matter the vehicle being searched, rest assured it can be found with choices in color and package, among other factors. Fiesta focuses on taking care of customers and promotes a one-stop pleasurable shopping experience that negates the need to look elsewhere up or down the road for that new vehicle of desire.
Superior SUVs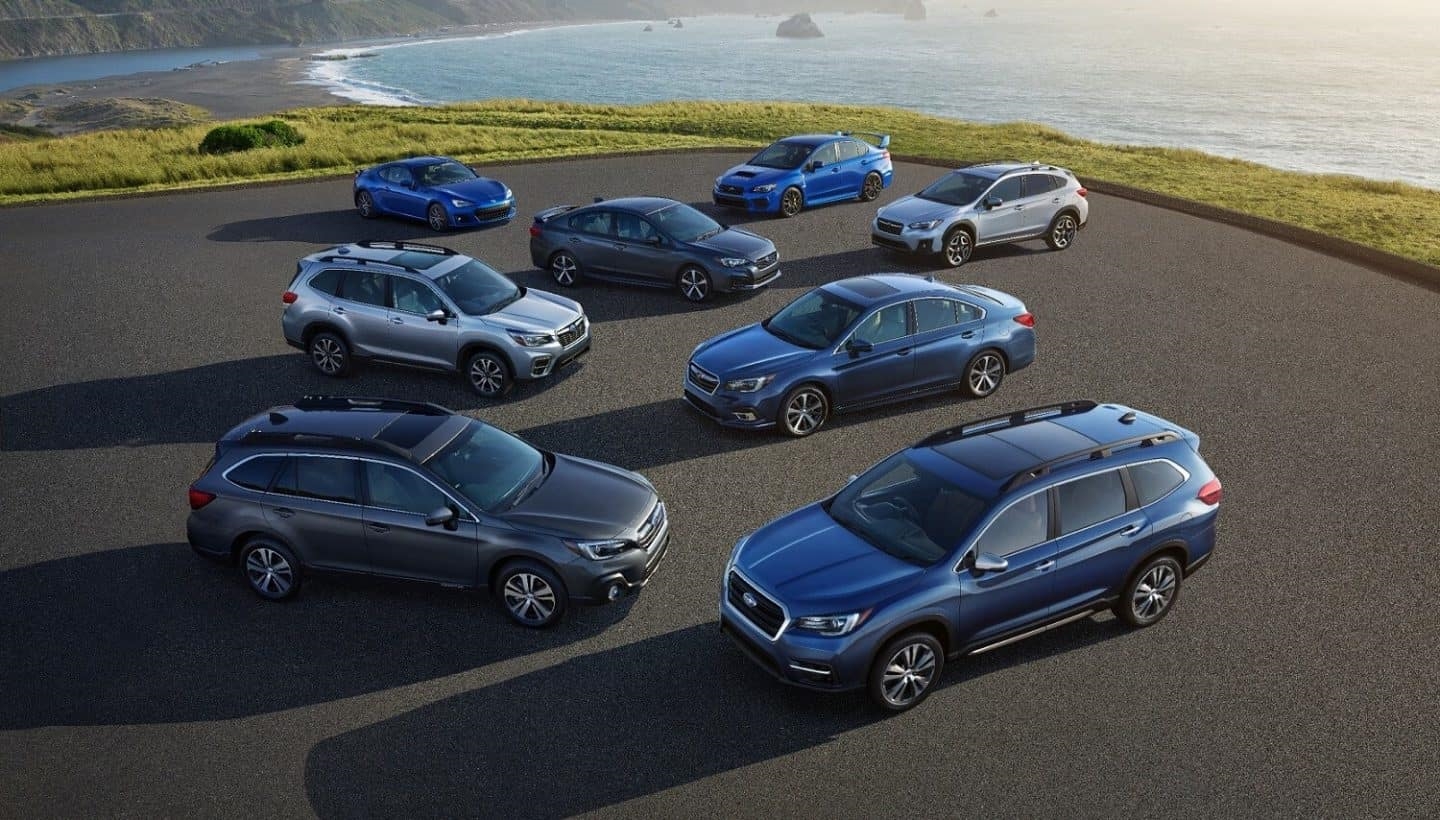 Fiesta's selection of 2023 Subaru cars in Albuquerque NM would never be complete if it did not include a lineup of superior sports utility vehicles. With Subaru's reputation for manufacturing the safest automobile on the road and the appeal of the modern SUV to families everywhere, their cars of fun and excitement lead the list. Those looking for adventure from the confines of a small space can look no further than Solterra or Crosstrek. Bigger and more aggressive dreams might yield the need for an upsize driving adventure. The 2023 lineup certainly has what is needed in the Forester, Outback, and spunky Ascent. Each offers an abundance of space and drives excellence. No matter the trim level or color of the fuselage, Fiesta Subaru provides a selection that caters to all. While some combinations might seem far off and available with limitations, there is a high probability that this local dealer might have the answer to your dreams.
2023 Subaru Cars in Albuquerque NM: Old Faithful​​​​​​​
While advancements in design and performance have accompanied increased SUV sails annually, some remain true to their roots. Call it nostalgia, but many who endured family vacations from the confines of a four-door sedan wish to repeat history with their own families. For those who remain true to their hearts, Fiesta Subaru offers an extension of love with a vehicle line that fits the bill. Both Legacy and Impreza come available with vibrant color combinations and a surplus of features that enhance the look of the traditional family vehicle.
Performance Pep
Subaru has never been accused of underpowering vehicles, regardless of their origin or target audience. For those demanding speed, performance, and exhilarating handling capability, the auto giant offers BRZ and WRX. With each satisfying the two or four-door design, both vehicles push curves and straightaways to the limit with impeccable handling, aggressive strides in horsepower, and the absolute best technology in braking. While horsepower partners with sport paint themes, the BRZ and WRX command the road with confidence and never at the expense of safety. Reinforced framing and technological advancements support a widespread desire for a safe sports car driving experience.
Common Commitment
While the Subaru lineup offers diversity specific to each driving personality, the manufacturer's commitment carries over to each vehicle that leaves the lot. They all share engineering excellence, superior safety standards, and generous warranties. Pricing, space, and performance levels might be different when comparing each. Still, every Subaru is built by trained professionals, and each carries the Subaru guarantee represented through quality and warranty standards. To learn more about what Subaru includes with each of its vehicles, contact Fiesta Subaru at 8100 Lomas Blvd Albuquerque, NM 87110.