The Electric vehicle guide near Rio Rancho NM: Buying an EV
So you've decided to buy an electric vehicle but have no idea of what to expect. We will provide information on purchasing an electric vehicle with this electric vehicle guide near Rio Rancho NM. A Subaru electric vehicle gives you safety technology, longevity, and the e-Subaru Global Platform.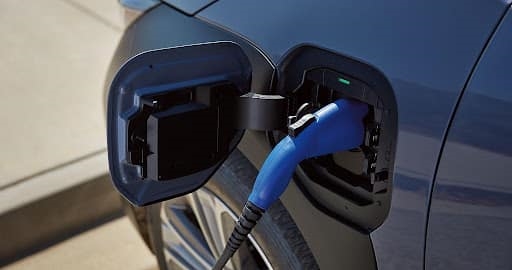 The electric vehicle guide near Rio Rancho NM: EV Charging Options
The electric vehicle guide near Rio Rancho NM points out that owning a Subaru EV gives you freedom from fuel and offers home and on-the-go options for charging your Subaru electric vehicle. You have the options to charge your Subaru EV at home by plugging it in. Subaru offers home charging options, including a Level 1 120V charger and a Level 2 240V charger.
EVgo
When you're on the road, you can still charge up your Subaru EV with EVgo. You have access to over 38,000 public charging stations. These stations also offer a crazy fast charging option, Level 3 DC chargers which can charge your Subaru EV up to 80% in approximately an hour. Just look for DCFC charging stations.
Electric Vehicle Benefits
Another important point we would like to get across in our electric vehicle guide near Rio Rancho NM is the money-saving benefits of purchasing a Subaru EV. When you buy a Subaru EV, not only does it help the environment, but you can also take advantage of possible tax credits to reduce maintenance costs, incentives, and discounts. You could qualify for other discounts and incentives based on your location and employer. In addition, there may be state and local financial incentives, tax credits, and discounts determined by your location and employer.
Electric Vehicle Benefits
As you drive your new Subaru EV, you're not only doing your part to help the environment; you get the perk of saving money. When you stop to charge up your electric vehicle, you can expect to pay about nine dollars for a full charge. That is a considerable saving compared to filling up at the pump. You will also save time since you don't have to stop to fuel up. Subaru electric vehicles are more efficient and simpler to maintain. They also don't require petroleum lubricants for their engine parts. That means fewer visits to the dealership for oil changes and routine maintenance visits.
EV Maintenance
Electric vehicles still require some basic maintenance such as tire rotation, windshield wiper blades, brake pads changed, and other parts that wear out due to regular use.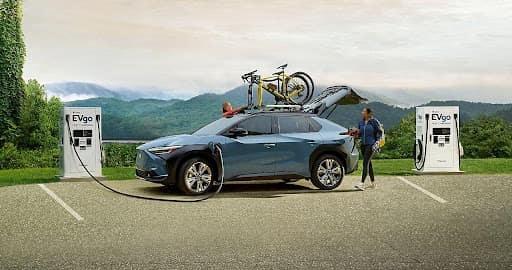 Fiesta Subaru
Now that you've decided to go green at Fiesta Subaru, you want to contact Fiesta Subaru and talk to one of our specialists regarding the perks of buying a Subaru EV. Ask about HOV Lane Access to see which states permit electric vehicles to access high-occupancy vehicle lanes. Remember to ask about tax credits, current incentives, and discounts available for EV owners. Our staff at the dealership of Fiesta Subaru looks forward to assisting you with purchasing your new Subaru EV. We are ecstatic to have the opportunity to serve the Rio Rancho area and hope to build a lasting relationship. Please come by to meet our outstanding staff of specialists and check out our showroom at 8100 Lomas Blvd. Albuquerque, NM 87110.