The Best Subaru Dealer near Santa Fe NM Can Only be Fiesta Subaru
Fiesta provides a variety of reasons why they rank as the premier Subaru dealer near Santa Fe NM. Whether it is a beautiful inventory of new Subaru models or an impressive selection of alternative stock, Fiesta Subaru not only delivers a quality product, but they provide an experience that covers all bases of the purchasing transaction. It is one-stop shopping at its best. Buyers remain customers, when they drove off the lot in their new Subaru. Fiesta provides for a long-term relationship with a service center that centers around automotive greatness.
Financing Finesse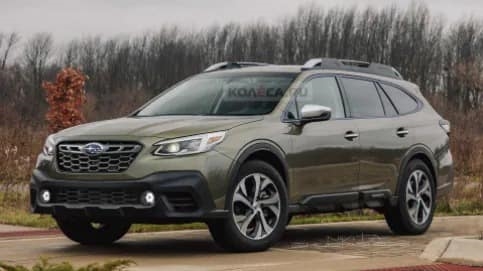 Fiesta, the best Subaru dealer near Santa Fe NM, remains committed to putting customers in their dream Subaru's. To do so, they provide financing and leasing services to ensure a successful sales agreement. Knowing that each customer possesses a unique economic footprint, Fiesta's finance center concentrates on different packages to make sure a purchase becomes a reality. Attempting to provide the most competitive agreement possible, Fiesta can package the correct purchase or lease option, whichever best meets the customer's needs. While the financing aspect typically is not the most exciting factor of the new car purchase, Fiesta attempts to simplify the process. Customers can initiate the application process right on the Fiesta website. No one knows better than Fiesta that convenience is critical.
Subaru dealer near Santa Fe NM: SUV Selections
Fiesta Subaru concentrates on an inventory supply that meets the needs of its potential customers. As a result, a large selection of each popular model is ready for viewing. With SUV ownership being the latest craze, Fiesta answers the call with the Ascent, Outback, Forester, and the Crosstrek. All these disciples of the SV call offer all-wheel drive and a driving experience that is second to none. With each design comes a level of engineering and pleasure that makes each a popular option. Buyers need to make the selection. Regardless of what it is, Fiesta Subaru provides it.
Big Brother
Fiesta Subaru extends its reach to look after its customers and the wellbeing of the vehicles they purchase. With Subaru owners always being on the run and putting their cars to the driving test, Fiesta Subaru offers an intuitive process related to maintenance history. Owners can navigate to Fiesta's website and look up the maintenance schedule of their Outback or any other model. Just enter the vehicle's identification number, and a whole world of maintenance diagnostics is at your hands.
Purchasing from Home
Fiesta Subaru offers the buy from a feature available on their website for the busy and time consumed and the individual who wants it their way. Now potential buyer no longer needs to scoff down dinner to get to the dealership before it closes. Enjoy another slice of pizza while patrolling Fiesta's website for a new vehicle. Fiesta will take care of the groundwork and find the right Subaru for you. To learn more about how the dealership can ensure a pleasant buying experience, contact Fiesta Subaru at 8100 Lomas Blvd Albuquerque, NM 87110.