The 2022 Subaru Outback near Las Cruces, NM Undergoes a Growth Spurt
As COVID restrictions lessen, a more significant number of people are getting out on the road for some fresh air and new scenery. As more travelers decide to go camping and off-roading, ground clearance, also called ride height, is becoming an important topic. And for anyone who's fed up with not being able to see over other vehicles, it's an excellent attribute to have. Automakers are realizing this and adding more height to their crossovers that have become so popular. Subaru already makes models with more than average ride height, but the Wilderness Edition of the 2022 Subaru Outback near Las Cruces, NM is getting even more!
Better Than Ever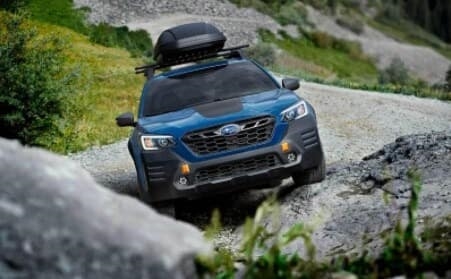 Thanks to being part station wagon and part SUV, the Subaru Outback has been a fan favorite for quite some time. It's compact yet rugged, and its clever design and amenities have made it perfect for families for more than 20 years. Now it seems that the 2022 model may be the best one so far! The lower trims come equipped with a 182 horsepower 4-cylinder engine producing 176 lb-ft of torque which enables the Outback to tow up to 2700 lbs. (when properly equipped). This isn't a considerable amount, but it is enough to pull a lightweight boat or small camper. When you move to the higher trims, which include the Wilderness edition, a more powerful 2.4-liter turbocharged 4-cylinder engine sits under the hood. This one provides 260 hp and 277 lb-ft of torque and can handle towing up to 3500 lbs. with the correct equipment. All Outback models come standard with EyeSight, Subaru's driver-assist system, AWD, Apple CarPlay/Android Auto, LED headlights, and raised roof rails with tie-down points and integrated crossbars. Again, the higher trims offer even more features such as leather-trimmed upholstery, heated seats, a moonroof, and a hands-free, power-liftgate, to name a few. All models deliver a ride height of 8.7 inches, which is more than most compact SUVs, but the Outback Wilderness has even more!
Growth of the 2022 Subaru Outback near Las Cruces, NM
Over the years, Subaru has slowly been raising the Outback's height. Back in 2000, the second generation of the Outback had 7.3 inches of ground clearance. In 2005, the third-gen Outback got another boost to 8.4 inches across all trims. The XT Limited trim even got a bit extra, an 8.7-inch ride height. When the next generation began, which went from 2010 to 2014, all trims bumped up to 8.7 inches. The fifth generation ended in 2019 and continued to sport the 8.7-inch ground clearance. We're now into its sixth generation, and the 2022 Subaru Outback near Las Cruces, NM is growing yet again! Although the 8.7-inch ride height will remain on all the other trim levels, the Wilderness edition gets a bump up to 9.5 inches. It may not be the most on the market, but it will make you take a second look if you're serious about off-roading.
Do I Really Need a Higher Ride Height?
If you're trying to decide what height is best for you and your family, there are some things to consider. The most important is how you'll use your Outback. If you want and plan to go off-roading, ground clearance determines just how far off the road you can actually go. Fording through streams and tackling rough terrain requires more height than just going over a forest trail or minor bumps. A higher ride height also feels nice when you're speeding down the freeway. Sitting a bit higher up gives you a better view of the road in front and helps you feel safer when a larger vehicle approaches or passes by you. And despite having such good ground clearance, the Outback is still easy to enter and exit and load cargo in the back. The only major problem with higher ground clearance is the increased possibility of rollover. Obviously, the higher from the ground, the easier it is to flip, especially in a collision. With the Subaru Outback, you don't need to worry since the entire design is built with safety in mind. The engine and even its placement are made to lower the center of gravity, thereby decreasing rollover risks.
Final Thoughts
If you're thinking about a new crossover or SUV, be sure to swing by Fiesta Subaru for a look and test drive of the new Outback Wilderness. We also have a great selection of Foresters, Ascents, and Crosstreks, which all have more ground clearance than their rivals. Come over to 8100 Lomas Blvd in Albuquerque soon to find your favorite.