Subaru safety in Albuquerque NM: Driver Assistive Technology
Driving a safe vehicle is essential to everyone. Subaru safety in Albuquerque NM delivers cars that set the standard for safety technology. The safety features are like having two sets of eyes on the road and another foot to drive.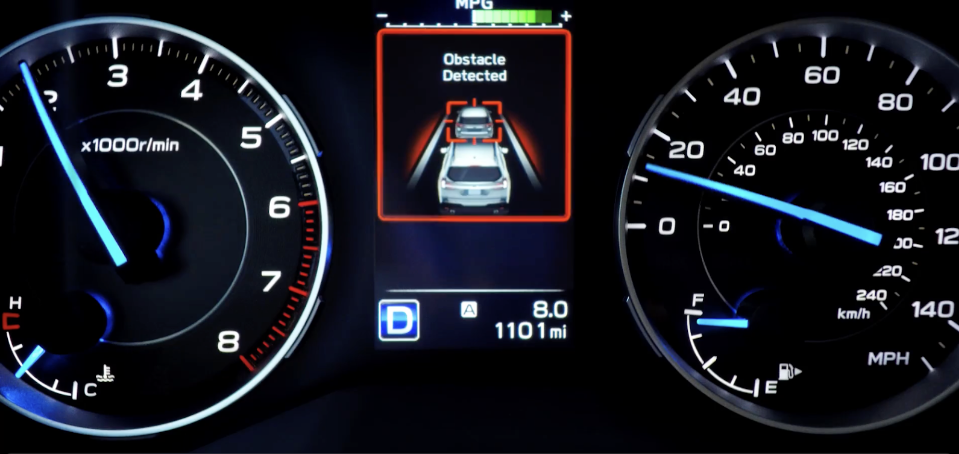 Subaru safety in Albuquerque NM: EyeSight
EyeSight is driver-assistive technology that includes a suite of safety features. Subaru safety in Albuquerque NM has a vast selection of vehicles, including Subaru's EyeSight technology. It monitors traffic movement, enhances cruise control, and alerts if you veer out of your lane. Dual color cameras scan the road and alert you if it detects any dangers. The safety system delivers additional awareness and safety, putting your mind at ease whenever you are behind the wheel. EyeSight includes:
Adaptive Cruise Control continues at a safe distance from the car ahead of you. It will automatically adapt your speed to maintain a preset distance.
Advanced Adaptive Cruise Control allows you to choose the distance you want to maintain from the car ahead and helps keep you in the center of your lane.
Lane Keep Assist monitors your location on the road and alerts you if you sway out of your lane.
Pre-Collision Braking reduces or avoids frontal impacts by alerting you and applying the brakes in an emergency.
Pre-Collision Throttle Management detects objects in your path and will slow the engine down to minimize possible collision and frontal damage.
STARLINK
Check out Subaru safety in Albuquerque NM. The STARLINK safety and security provides services designed to help you when needed. It has remote engine start and climate control, allowing you to start your vehicle and adjust the temperature using the MySubaru app on your smartphone. The MySubaru mobile app will enable you to set up boundaries, speed, and curfew alerts to manage the drivers who borrow your Subaru vehicle. You will get a notification on your smartphone if your settings are triggered.
To set Boundary Alerts, draw a square or circle on the map to show the areas your Subaru should not enter or leave.
Speed Alerts can be set at a specified limit that should not be exceeded.
Curfew Alerts are periods of time that your Subaru should not be driven.
STARLINK Concierge Package
The available STARLINK Concierge package provides you with a personal assistant. It assists with restaurant and hotel reservations, buying event tickets, scheduling service appointments, and points of interest.
STARLINK Safety Plus Package
The STARLINK Safety Plus package comes with all trim levels except the Base trim level and offers a free three-year trial. After the trial, you can purchase the package for $99.95 per year or $9.95 monthly.
STARLINK Security Plus Package
The STARLINK Security Plus package is included in all trim levels except the Base trim level. It is free for six months. You can purchase the package for $4.95 per month with the Safety Plus package.
Fiesta Subaru
Our Fiesta Subaru is proud of our safety technology and is eager to show it off. Our professionals are educated on all safety features and packages. We are prepared for all of your questions.
Please come by and visit our friendly team and view our Fiesta Subaru dealership at 7100 Lomas Blvd Albuquerque, NM 87110.