​​​​​​​Subaru Proves to be the Top in Safety for a Teen Driver near Rio Rancho NM
We realize the thought of your teen driving brings up a mixture of emotions. As a parent, we are excited for the next phase in their life and scared to release them into the driving world. Subaru set the trend in vehicle safety technology. Subaru gives you the confidence that your teen driver will be safe on the road with their suite of driver-assistive technology. Plus, you can save on insurance for your teen driver near Rio Rancho NM in a Subaru.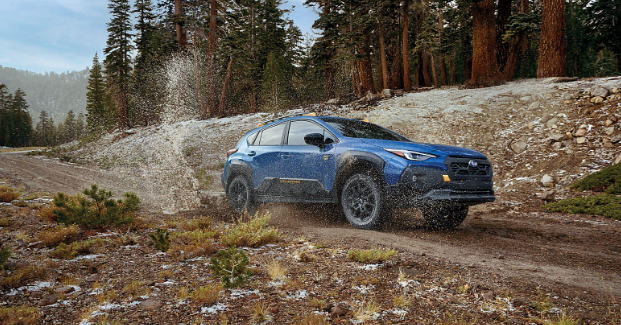 ​​​​​​​
Subaru Models for the Teen Driver near Rio Rancho NM
If you are looking for a car for your teen, check out these new Subaru top safety picks for your teen driver near Rio Rancho NM. Your teen will be thrilled to have the keys to a new Subaru Forester, Legacy, or Outback. You can be certain that your teen will be safe driving back and forth to school and work in their new Subaru.
If a pre owned Subaru is more in your price range, we have several Subaru models for you to choose from. Pre-owned Subaru's top safety picks include the 2018 Impreza, 2022 Impreza, 2012 Legacy, 2013-2021 Legacy, 2015-2018 Outback, 2022 Outback, and the 2018 to 2023 Forester.
Buying your teen driver near Rio Rancho NM, a Subaru Crosstrek would give them a safe SUV that is compact, fuel-efficient, and has higher ground clearance than many other SUVs. In addition, Subaru has plenty of safety features that will give you peace of mind when your teen is behind the wheel. Due to its safety technology, Subaru is one of the safest vehicles for teen drivers. Subaru cars have forward collision warnings, automatic emergency braking, rear cross-traffic alerts, backup cameras, anti-lock brakes, and many more.
Subaru's top priority is safety, so engineers show how vital safety is through Subaru EyeSight. We know cell phones are a huge distraction, especially for teen drivers. EyeSight is an advanced technology that uses multiple cameras strategically mounted to capture objects around the vehicle. It also comes with four safety features, including Adaptive Cruise Control which adjusts your speed to keep you at a safe distance from the car ahead of you. Lane Keep Assist detects markers in the lane and alerts the driver if you sway out of your lane. Pre-Collision Throttle and Braking decrease the power to the brakes and engine to slow your Subaru down and can stop it to avoid a collision.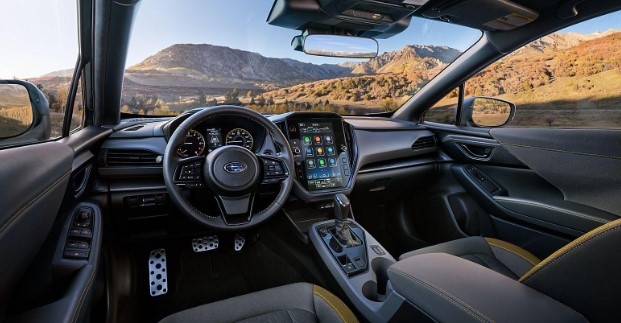 ​​​​​​​
Fiesta Subaru
Fiesta Subaru is focused on safety and quality. Subaru vehicles are dependable and will be with your teens through high school and college. Ask our finance pros about current specials and graduate incentives and let them set up an auto loan tailored especially for your budget.
Please come by the dealership of Fiesta Subaru, and find the perfect Subaru for your teen. We are positive our team of professionals will exceed your car buying expectations. Our showroom displays a variety of Subaru models perfect for teen drivers. It is conveniently located at 7100 Lomas Blvd NE Albuquerque, NM 87110.