​​​​​​​Subaru in Albuquerque NM: Fiesta Subaru
If you're hunting around for a new, used, or a certified pre-owned vehicle, you want to visit Subaru in Albuquerque NM. Our team of knowledgeable and dedicated employees is eager to assist you with finding the ideal Subaru. We can assist you with buying a new, used, or certified car, or if you prefer, we can also assist you with leasing.

​​​​​​​
Subaru in Albuquerque NM: Inventory
At Fiesta Subaru in Albuquerque NM we maintain an extensive range of new, used, and certified pre-owned vehicles. We have forty-four new Subaru vehicles available for you to explore. Come by and explore various models of our assortment of 2022 Foresters, 2023 Crosstrek, 2022 WRX GT, 2022 Ascent, and 2023 Outback. If you're not looking for a new vehicle, we can assist you with a used or a pre-owned certified vehicle. We have thirty-eight used and certified Subaru vehicles for you to check out. Not only do we have used Subaru vehicles, we have a 2013 Chevrolet Cruze 1LT, 2016 Chevrolet Spark LT, 2016 Chevrolet Trax LS, 2015 Ford Edge SEL, 2016 Toyota Sienna Ltd, 2016 Chevrolet Colorado 2WD WT, 2019 Kia Forte LXS, 2018 Honda Civic Sedan EX-L, 2022 Honda Civic Hatchback Sport Touring, and 2020 Honda Ridgeline RTL-E. If you're unable to find the car you are looking for, please come, and we will work with you to find the vehicle of your dreams.
Fiesta Services
Our team at Fiesta Subaru in Albuquerque NM is committed to making it possible for everyone to own the Subaru of their dreams. We are a one-stop Subaru dealership which means you can purchase your Subaru, finance, and have it serviced.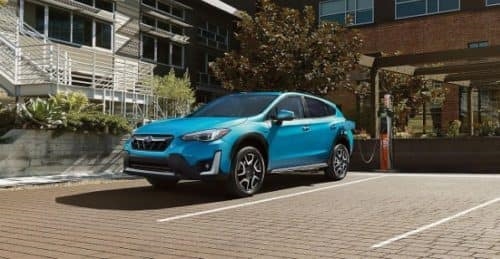 Fiesta Subaru
Our outstanding staff at Fiesta Subaru continues to provide superior customer service and top-notch new, used, and certified pre-owned vehicles. Our staff's guarantees to serve our community and nearby communities keep our customers returning to Fiesta Subaru for all their car buying, leasing, service, accessories, and financing needs. We hope our customers return to our dealership when ready to upgrade their Subaru to a newer model. We maintain a large selection of new, used, and certified pre-owned vehicles to explore. Please come by and let our pros help you find the perfect Subaru to match your needs.
Please browse our website to view our collection of new, used, and certified pre-owned Subaru vehicles, accessories, incentives, and specials. To provide an efficient car buying experience, we provide a couple of links on our website for your convenience. Our pros are thrilled to answer any questions regarding purchasing a new, used, or certified pre-owned Subaru. Our service specialists are trained in managing all your routine maintenance, and we only use authentic Subaru parts.
Please come by the dealership of Fiesta Subaru and view our showroom at 8100 Lomas Blvd Albuquerque NM 87110. There are numerous other Subaru dealerships for you to work with, but we pledge that none will deliver the superior buying experience you will receive at Fiesta Subaru.
We hope to have the opportunity to demonstrate to you our exceptional customer service as we lead you through the car-buying process.