NEW Location of the Huge Subaru Dealership in Albuquerque NM!
The brand-new Fiesta Subaru dealership in Albuquerque NM is located on the corner of Louisiana and Lomas and extends to Chama. Come by to see our beautiful new facility. We are excited to be in our new Subaru home. It's been about three weeks, and we love it!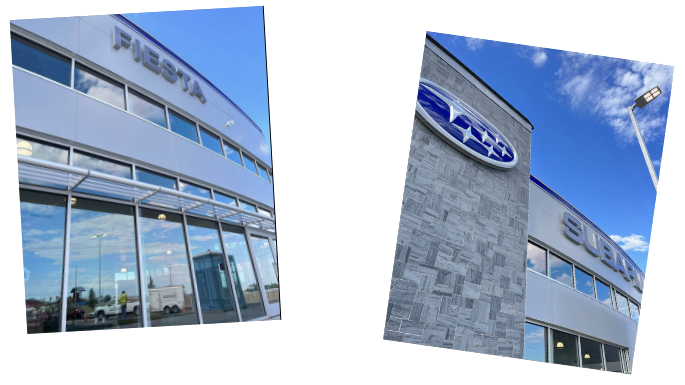 Subaru dealership in Albuquerque NM: New Subaru Dealership
Our new Subaru dealership in Albuquerque NM has been a smooth transition for our Fiesta Subaru team. We are all settling in nicely. The new facility allows each department to perform its responsibilities more efficiently.
We look forward to seeing how the new facility improves the flow and lets us better serve our customers. Our service center is designed with the most innovative diagnostic equipment to assess your vehicle, repair it and get you back on the road.
The new Fiesta Subaru dealership in Albuquerque NM is open and ready to serve Albuquerque and surrounding areas. Buying a car can be nerve-racking and stressful. We want you to be excited about owning your very own Subaru. So, our team of Subaru experts is committed to providing a smooth car buying experience. We have an extensive inventory of new and pre-owned Subaru vehicles.
Our list of services we offer allows us to stand out above the other dealerships. We ensure that every aspect of our service is geared toward your goal of owning a dependable Subaru. We provide superior customer service and will guide you through the buying process. Our techs are also trained on all car brand's models and makes.
Browse our selection of Subaru models, including the Ascent, Crosstrek, Forester, Impreza, and Outback. We have a trim level that suits your needs and your budget. Once you decide on the perfect Subaru, let our finance team find an auto loan interest rate that is tailored to your budget. If leasing a new Subaru is more your style, our finance team can set up leasing terms that suit your needs.
Subaru Added Security Plans
Added Security Plans extend the service agreement to protect your Subaru beyond the original manufacturer's warranty. The plans are only for Subaru vehicles and are sponsored by the company. The available plans include:
Gold Plus Plan
includes air conditioning, electrical, steering front suspension, and brakes
transferable coverage
increases the resale value of your vehicle up to eight to ten years and 100,000 to 120,000 miles
only genuine Subaru parts are used for repairs
no deductible
Classic Plan
covers the engine, all-wheel drive, transmission, towing, and car rental
options up to eight years and 120,000 miles or ten years and 100,000 miles
towing and rental car reimbursements during repairs
wear and tear included
onboard computers are excluded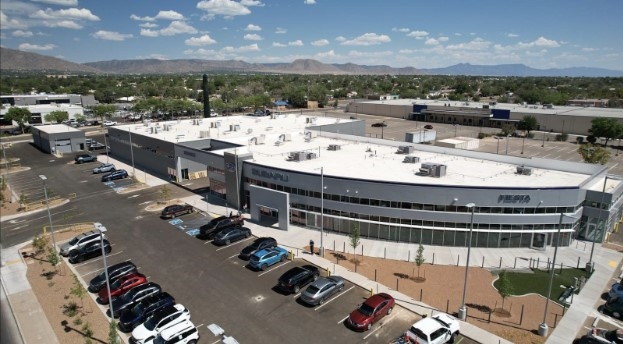 Fiesta Subaru
Fiesta Subaru provides a suite of services. We have an extensive inventory of new and pre-owned cars, financing, and leasing options. We also have an innovative service center with trained technicians.
Drive over to view our brand-new dealership and meet our team of professionals. Check out our featured Subarus displayed in our showroom. We are located at 7100 Lomas Blvd NE Albuquerque, NM 87110.