2023 Honda HR-V in Albuquerque NM: HR-V vs. Crosstrek
The 2023 Honda HR-V in Albuquerque NM has been redesigned yet it still can't compete with the 2023 Subaru Crosstrek. The Honda HR-V and the Subaru Crosstrek are crossover SUVs, yet when compared, the Subaru Crosstrek comes ahead of the Honda HR-V in many areas.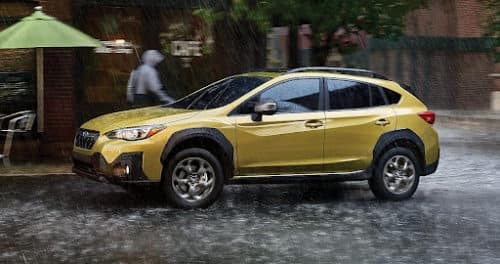 ​​​​​​​
2023 Honda HR-V in Albuquerque NM: Crosstrek Advantages
When it comes to performing, the 2023 Honda HR-V in Albuquerque NM does not deliver the horsepower that the 2023 Subaru Crosstrek delivers. Gas prices have increased, so buyers may be searching for the most fuel-efficient crossover SUV able to manage the daily commute as well as thrilling vacation getaways. The 2023 Subaru Crosstrek gets the best-combined miles per gallon and offers a hybrid version.
Compare Features
If you need an SUV for towing, the 2023 Honda HR-V in Albuquerque NM is not your vehicle. The Subaru Crosstrek can tow over 1,400 pounds. If you are seeking an off-road adventure and want to go off-roading, then you want to check out the Subaru Crosstrek. It comes standard with all-wheel drive, traction-enhancing, and higher ground clearance.
Safety
We all know that Subaru is leasing in safety technologies. In the new 2023 Subaru Crosstrek, they did not skimp on safety features. Safety features in the new Crosstrek include lane-keeping assist, stability control, blind spot monitoring, and automatic emergency braking.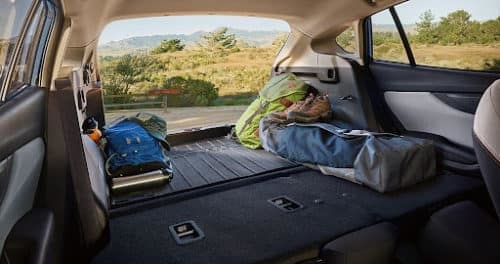 ​​​​​​​
Fiesta Subaru
Our incredible staff at Fiesta Subaru provides exceptional customer service and delivers superior quality new and used Subaru vehicles. Our team's dedication to serving our community and nearby communities keeps our customers returning to Fiesta Subaru for all their service needs and hassle-free financing. We want our customers to return to our dealership when ready to upgrade to the most current model of their Subaru Crosstrek. We understand it's been challenging to locate new and used inventory over the past couple of years. We are happy to offer you an extensive selection of the 2023 Subaru Crosstrek for you to explore. We aim to provide an enormous selection of Subaru Crosstrek SUVs, financing, and service at Fiesta Subaru. Please drop by and allow our experts to help you find the perfect Subaru Crosstrek that fits your needs.
Please explore our website to view our assortment of new, Pre-owned, and used Subaru vehicles and accessories. To provide an efficient car buying experience, we provide a few links on our website for your convenience, including the Kelley Blue Book link. Our pros are equipped to answer any questions you may have regarding purchasing any of our used vehicles. Our service techs are trained to manage all of your Subaru Crosstrek's routine maintenance, and we only use genuine Subaru parts.
Please drop in at Fiesta Subaru; our showroom is conveniently located at 8100 Lomas Blvd NE Albuquerque, NM 87110. We are eager for the opportunity to demonstrate how we are the very best dealership to buy your next Subaru Crosstrek. We realize there are many other Subaru dealerships for you to work with, but we pledge none will deliver the wonderful experience you will receive at Fiesta Subaru. We are delighted to provide unparalleled service and are prepared to show you what Fiesta Subaru offers.